How We Work
Our process stems from the belief that every client deserves a bespoke remodeling experience. It all starts with you. We take the time to build genuine relationships in order to understand your lifestyle and your wishes. Our experienced team will guide you through the process as you invest in materials and workmanship to upgrade and expand your home. Whether you need a simple update or a complete renovation, we will thoughtfully and beautifully transform your home into a work of art.
Step 1
During your initial consultation, we will discuss your project and we'll provide a recommended approach. This is your time to share your ideas and to ask questions. Prior to the meeting, it is helpful for you to prepare a clear vision of what you are trying to accomplish. You can do this by gathering photos from websites and magazines or by having your handwritten notes and drawings available to help illustrate your thoughts.
Step 2
Each design build project is unique and depending on the scope and complexity of the project, interior designs or architectural drawings may be required. We will identify any permits that may need to be obtained and any drawings or plans that may need to be supplied in order to obtain the permit.
Step 3
Choosing the right materials for a project can greatly influence its outcome. Our experience allows us to offer a great selection of quality materials for a wide variety of uses.
Step 4
Bringing together the design and the materials, the final proposal outlines the anticipated project timeline and investment. This is one of the most important steps to ensure we have a clear understanding of the scope of work and expectations for all involved.
Step 5
It is an exciting time for our clients and our team when we begin the execution of a design build project. At this stage, we have worked out a timeline with our clients that adapts to their schedule, placed all custom orders, scheduled material delivery and we have mapped out a labor sequence among our team members.
In addition, each client has been provided access to their remodeling project in real time via our client portal. The client portal provides a calendar for the entire project so that clients are aware of the timing of each stage of the remodeling process. We also upload images of our work on a daily basis and provide a synopsis of the work executed that day. This allows our clients to see the work being done in their homes in a safe manner without having to make site visits every time.  The client portal also allows our clients to communicate with us regarding any questions they may have. It is an invaluable tool that provides real-time progress on each project.
Our team has organized the flow of work in a highly efficient manner. We do our best to be as unobtrusive and always maintain a safe and clean worksite. Communication is critical throughout the project therefore we have regular updates in person, via phone and/or via our client portal. We choose the communication channel that best suits our clients.
We love what we do and our hope is that you will enjoy this experience as well. Welcome to the MHM LIVING family!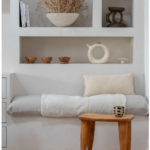 Urbanology Designs
We worked with MHM LIVING to remodel our guest house which included a full bathroom remodel, updates to the living, kitchen, dining and bedroom. As an interior design professional my standards are high for quality, work ethic, communication, and responsiveness. I can truly say that every one of these areas exceeded my expectations. The process was not only painless, but the plan was executed beautifully. After working with Botond and the entire MHM team I can in full confidence not only highly recommend them but, also plan on using them for future client projects. A heart felt thank you for a job well done MHM!
Emily T
It's been over a year since Botond and his group at Marvelous Home Makeovers have done our remodel and every single day I am thankful for it. When we started, they listened earnestly to what our lifestyle was like and made their designs appropriately. I thought I would just love our remodel because of how timeless our home would now look, but the real reason I love it is because of how much more our home fits our family and our lifestyle. Our kitchen colors are beautiful and the kitchen layout easily accommodates my family of four all at once. Our laundry rooms storage has increased ten fold but it looks like something out of a magazine, it's stunning. Botond and his group were professional from day one to finish and I would recommend his group to my family And friends any day.
Jill H.
Botond was a joy to work with during our remodel of our 20 year old kitchen/great room and bar social area. He orchestrated a perfectly executed plan with impeccable service and oversight with his skilled and professional team and created a beautiful living space that tied into the other areas of our home. Before selecting Botond for our project we interviewed three other contractors who fell short of Botond's creativity, keen eye for space and willingness to truly take the time to listen to our wants and needs. We were regulary visited, almost daily, by Botond who took great care to make sure things were moving along according to plan. Our project was completed as promised on time even in the midst of the Covid season. Most importantly, our remodel was a stress free experience which often is not the case. Botond allowed us to feel confident that every aspect of our plan was covered with constant attentive communication which is truly priceless. Peace of mind is what MHM Living provides its clients and we most definitely will use their services again.
Frank
We had the opportunity to use MHM this year on a kitchen and 3 bathroom renovation. GREAT experience!!! From start to finish, we had wonderful service and communication. I think that is extremely important. We discussed the scope of the project, what we wanted and proposals were delivered. Design came second. This is not our strength. I appreciated some pushback on my ideas because now I can see the end result The best part of all is we did not start until all supplies were in house and we finished on time! They took extraordinary care of my furniture and belongings and when the project was done, it was placed back exactly as it was when we started. Everything that was promised was delivered. Renovations are not fun. your house is disrupted, but I could not have had a better experience.