How We Work
At MHM LIVING, we believe that every client deserves a unique and tailored experience. We start by getting to know you and your lifestyle, so we can understand your specific needs and desires. Our team of skilled professionals will then guide you through the entire process, helping you select the best materials to enhance and expand your home. Whether you're looking for a luxurious master suite, kitchen or complete overhaul, we'll transform your space with thoughtfulness and beauty, creating a work of art that perfectly reflects your vision.
Step 1
In the discovery phase of your project, we'll start by scheduling an initial meeting where we'll talk about your ideas and provide a recommended approach. This is your opportunity to share your vision and ask any questions you may have. To help us better understand what you're trying to achieve, we recommend preparing ahead of time by gathering photos from websites and magazines, or by having any handwritten notes and drawings available. By starting the discovery phase with a clear idea of your goals, we can work together more efficiently to create a design that truly reflects your vision.
Step 2
During the design phase of each design build project, the need for interior designs and/or architectural drawings will be determined based on the project's scope and complexity.
Overall, the design phase is a critical stage in the design build process, as it sets the foundation for the entire project. By carefully developing a clear and detailed plan, and ensuring that all necessary permits and approvals are in place, the team can move forward with confidence and a clear understanding of the project's goals and requirements.
Step 3
Selecting the appropriate materials is crucial to the success of any project, as it can have a significant impact on the final result. With our extensive experience, we're able to provide you with a vast array of high-quality materials that are suitable for a wide range of applications. Whether you're looking for something durable, stylish, or both, we've got you covered. Our goal is to help you find the perfect materials that will not only meet your needs but also enhance the overall look and feel of your project.
Step 4
After we've completed the design and material selections, we'll create a final proposal that includes the project timeline and scope of work. This is one of the most important steps in the process because it ensures that everyone involved has a clear understanding of what needs to be done and when. By outlining the project timeline, we can set realistic expectations for completion and keep the project on track. Additionally, by clearly defining the scope of work, we can ensure that all aspects of the project are accounted for and that there are no surprises along the way. Our goal is to provide you with a comprehensive proposal that covers all the details of the project, so you can feel confident that it will be completed on time, within budget, and to your satisfaction.
Step 5
When it comes to executing a design build project, we're thrilled to see our clients' vision come to life. We start this stage by finalizing the project timeline with our clients and scheduling material deliveries and labor sequencing. Custom orders are also placed at this stage to ensure that everything is ready to go.
We make sure that our clients are kept in the loop every step of the way by providing them with access to their remodeling project in real time through our client portal. This includes a project calendar that outlines the timing of each stage of the remodeling process, as well as daily image uploads and work summaries. This allows our clients to monitor progress and ask questions without having to be on site.
Throughout the project, our team maintains a clean and safe work environment and communicates regularly with our clients through various channels, including in-person meetings, phone calls, and the client portal. Our goal is to ensure that our clients feel comfortable and informed at all times.
We take pride in our work and strive to make every project a positive experience for our clients. We're thrilled to welcome you to the MHM LIVING family and look forward to creating something beautiful together.
Take a moment to browse our portfolio and see the MHM LIVING difference for yourself.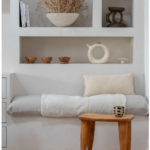 Urbanology Designs
We worked with MHM LIVING to remodel our guest house which included a full bathroom remodel, updates to the living, kitchen, dining and bedroom. As an interior design professional my standards are high for quality, work ethic, communication, and responsiveness. I can truly say that every one of these areas exceeded my expectations. The process was not only painless, but the plan was executed beautifully. After working with Botond and the entire MHM team I can in full confidence not only highly recommend them but, also plan on using them for future client projects. A heart felt thank you for a job well done MHM!
Emily T
It's been over a year since Botond and his group at Marvelous Home Makeovers have done our remodel and every single day I am thankful for it. When we started, they listened earnestly to what our lifestyle was like and made their designs appropriately. I thought I would just love our remodel because of how timeless our home would now look, but the real reason I love it is because of how much more our home fits our family and our lifestyle. Our kitchen colors are beautiful and the kitchen layout easily accommodates my family of four all at once. Our laundry rooms storage has increased ten fold but it looks like something out of a magazine, it's stunning. Botond and his group were professional from day one to finish and I would recommend his group to my family And friends any day.
Jill H.
Botond was a joy to work with during our remodel of our 20 year old kitchen/great room and bar social area. He orchestrated a perfectly executed plan with impeccable service and oversight with his skilled and professional team and created a beautiful living space that tied into the other areas of our home. Before selecting Botond for our project we interviewed three other contractors who fell short of Botond's creativity, keen eye for space and willingness to truly take the time to listen to our wants and needs. We were regulary visited, almost daily, by Botond who took great care to make sure things were moving along according to plan. Our project was completed as promised on time even in the midst of the Covid season. Most importantly, our remodel was a stress free experience which often is not the case. Botond allowed us to feel confident that every aspect of our plan was covered with constant attentive communication which is truly priceless. Peace of mind is what MHM Living provides its clients and we most definitely will use their services again.
Frank
We had the opportunity to use MHM this year on a kitchen and 3 bathroom renovation. GREAT experience!!! From start to finish, we had wonderful service and communication. I think that is extremely important. We discussed the scope of the project, what we wanted and proposals were delivered. Design came second. This is not our strength. I appreciated some pushback on my ideas because now I can see the end result The best part of all is we did not start until all supplies were in house and we finished on time! They took extraordinary care of my furniture and belongings and when the project was done, it was placed back exactly as it was when we started. Everything that was promised was delivered. Renovations are not fun. your house is disrupted, but I could not have had a better experience.